Welcome to App Friday, our weekly link exchange of family-friendly apps. By now many of you have returned from winter holidays and are back into school routines. From books to maps, we have a collection of apps to get back on track. Some versions are free, and some are specially priced – in hopes of giving you a diverse & budget-friendly selection for the week. Enjoy!
From Okenko Books:Today we feature two of our children picture books: Andie Plays Pretend, and Lizzie and The Christmas Tree. Our childrens book apps are very straightforward like hard copy books – just pages with text and illustrations, which we are very particular about. We don't incorporate any interactivity into our apps because we think it might distract from reading, and from perceiving the content of the story. We rely solely on the magic that words and illustrations make together. We also offer an aggregate app, Okenko Books Reader, which is a subscription app to a line of Okenko Books for children on iTunes.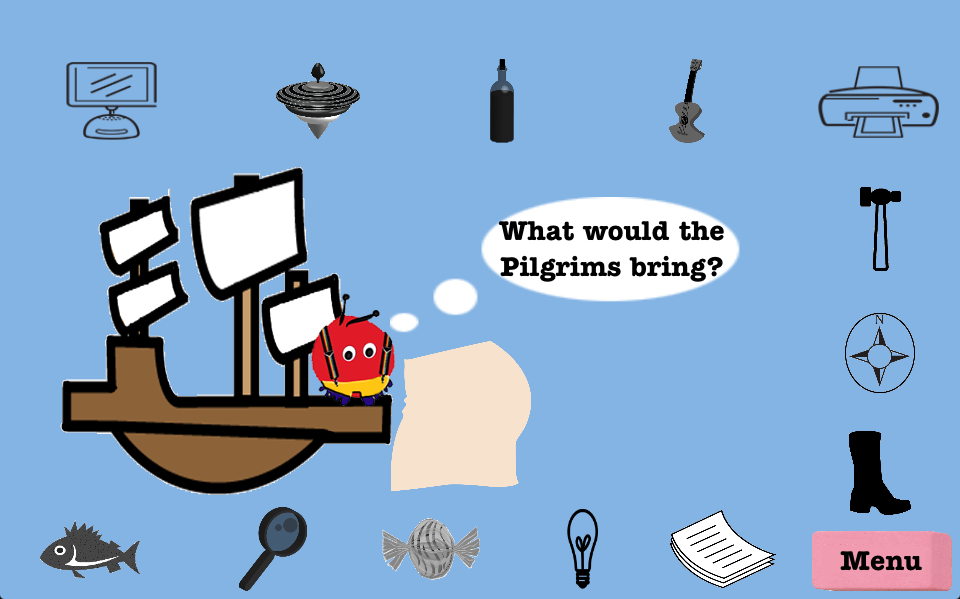 From Smarty Shortz: SmartyShortz educational Apps include both lessons and games covering all the major subjects (Science, Math, Geography, Reading, Spelling & History)! SmartyShortz creates educational Apps that offer 6 subjects each made up of 4 quick lessons (to keep little users interested) followed by 4 games to reward the user and reinforce the lesson. SmartyShortz concept represents the latest concept of incorporating 24 lessons and 24 games into one App for one low price or free this App Friday!  Smarty can teach your child the idea of photosynthesis, to do splatter art like Jackson Pollock, consider what the Pilgrims may have brought on the Mayflower, introduce the continents & oceans, concept of time & money or simply help pronunciation of consonants & vowels!  Smarty offers this all through engaging bright screens and jaunty game music…some screens are even drawn by kids themselves!  Your little ones ages 4-8 will love Smarty!
From Staytoooned: iTouchiLearn Musical Morning Routines teaches toddler, preschool and special needs kids about morning routines through a musical, animated, interactive story. Morning Routines builds early learning, literacy and life skills. As kids progress through each verse of the song and engage in interactive activities, they receive virtual rewards that help reinforce learning the routine. By incorporating creative play, Morning Routines treats kids to a whole new level of learning. The Morning Routines song, "Ready for School"  is sung to the tune of "Here We Go Round the Mulberry Bush".
From Zephyr Games: Kiwi and Pear's World Adventure follows the adventures of two intrepid little monkeys as they travel the globe looking for new sights, sounds, and fun times. This game helps facilitate children's interest in new and foreign places. We believe Kiwi and Pear's World Adventure provides an incredibly polished and fun experience for the youngest of gamers. With a fun and upbeat audio track, entertaining animations, and a storybook script written by the original author (Joyce Wan) herself, we believe any child will find the adventure to be a rewarding one. In order to add on to the experience and provide more content, we also included 3 replayable mini-games built in classic arcade style, and accessible on the go!
App Friday Link Exchange Our goal at Moms With Apps is to spread the word about family-friendly apps. Do YOU have a favorite app to share? Please participate in our link exchange and post it down below. Include the app name in the Link Title, your email, and a URL to the app. Thanks for your participation!